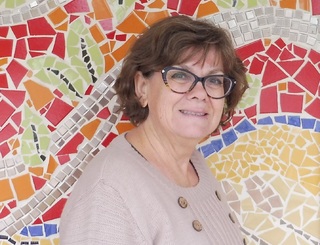 Cynthia Thompson
Assistant Principal (Religious Identity & Mission)
I first come to St Joseph's Tranmere as APRIM (Assistant Principal in the area of Religious Identity and Mission) in 2010. Previous to my appointment here, I had been R-5 Co-ordinator/REC at Caritas College in Port Augusta for 3 years, with 7 years as a Senior teacher at St Barbara's, Roxby Downs. I became a teacher almost 30 years ago, having gone through UniSA as a mature aged student qualifying as an Early Years Educator and later as a School Counsellor as well as gaining my Masters in Catholic Education. Past involvement with my Parish includes time on the Liturgy team, being a reader and a Eucharistic minister, as well as writing Prayers of Intercession.
It has been a very rewarding experience working at St Joseph's. Having been a student at St Joseph's Woomera a very long time ago, and having had a great aunt who was a Sister of St Joseph, the Mary MacKillop legacy has been a strong influence in my life. It has been particularly gratifying to be involved in fund raising for the Mary MacKillop Foundation and recently being involved in Restorative Practices. This process is empowering of all of us as we work to improve the way we engage with each other in restorative conversations. Restorative Practices sits within our Sacramental Programme which looks at how we are with each other as we all work to proclaim the Kingdom of God. I especially enjoy working with students who form the Just Leadership Team. This group helps me to strengthen Catholic Identity and Spirituality throughout our school community bringing alive the message of Social Catholic Teaching. As well, my role brings me in contact with students in a way that helps me to deepen my relationship with them and their families. Working in the Leadership team also gives me a different perspective of the needs of the community and the running of the school. All in all, I enjoy a very rich experience in all aspects of the school community and consider myself very lucky!
I am the parent of two adult children, Daniel and Katherine, and I have 3 very delightful granddaughters, here in Adelaide, and in Melbourne. In my spare time, I really enjoy gardening and pottering around my house. I love walking especially in the Flinders and along the coast line. I have a very demanding Burmese cat and am kept on my toes with his antics!